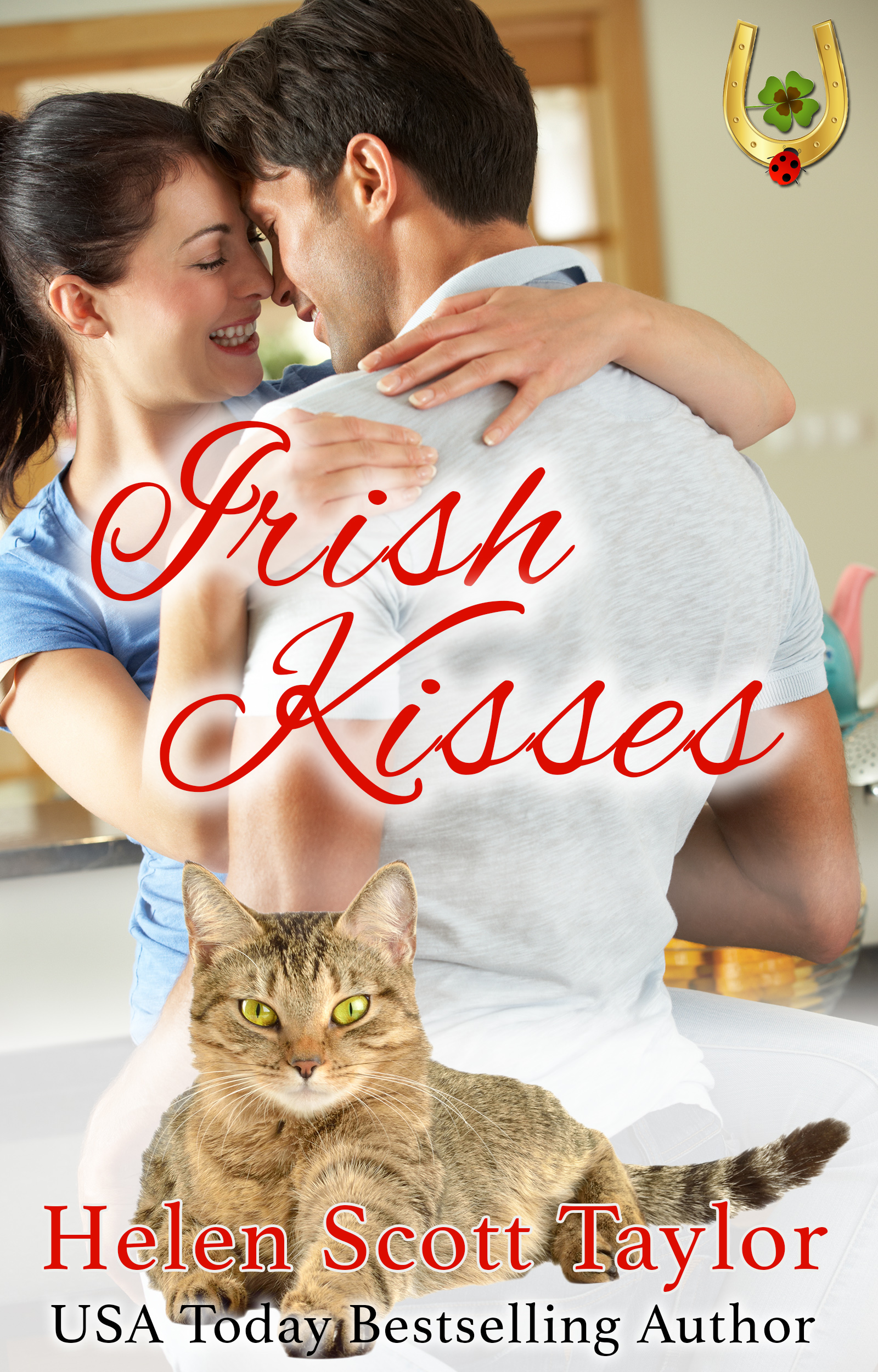 Irish Kisses
by Helen Scott Taylor
On Fiona Flannigan's sixteenth birthday Aaron O'Malley kissed her by the wishing fountain at Ballyglass Castle. He said he loved her, then he left and broke her heart. Ten long years later he's finally back, but his work as an undercover cop has left him fighting inner demons. She wants to help him recover, but dare she let him into her heart again?
You can read my review of Irish Kisses here.
You can find this book on Smashwords.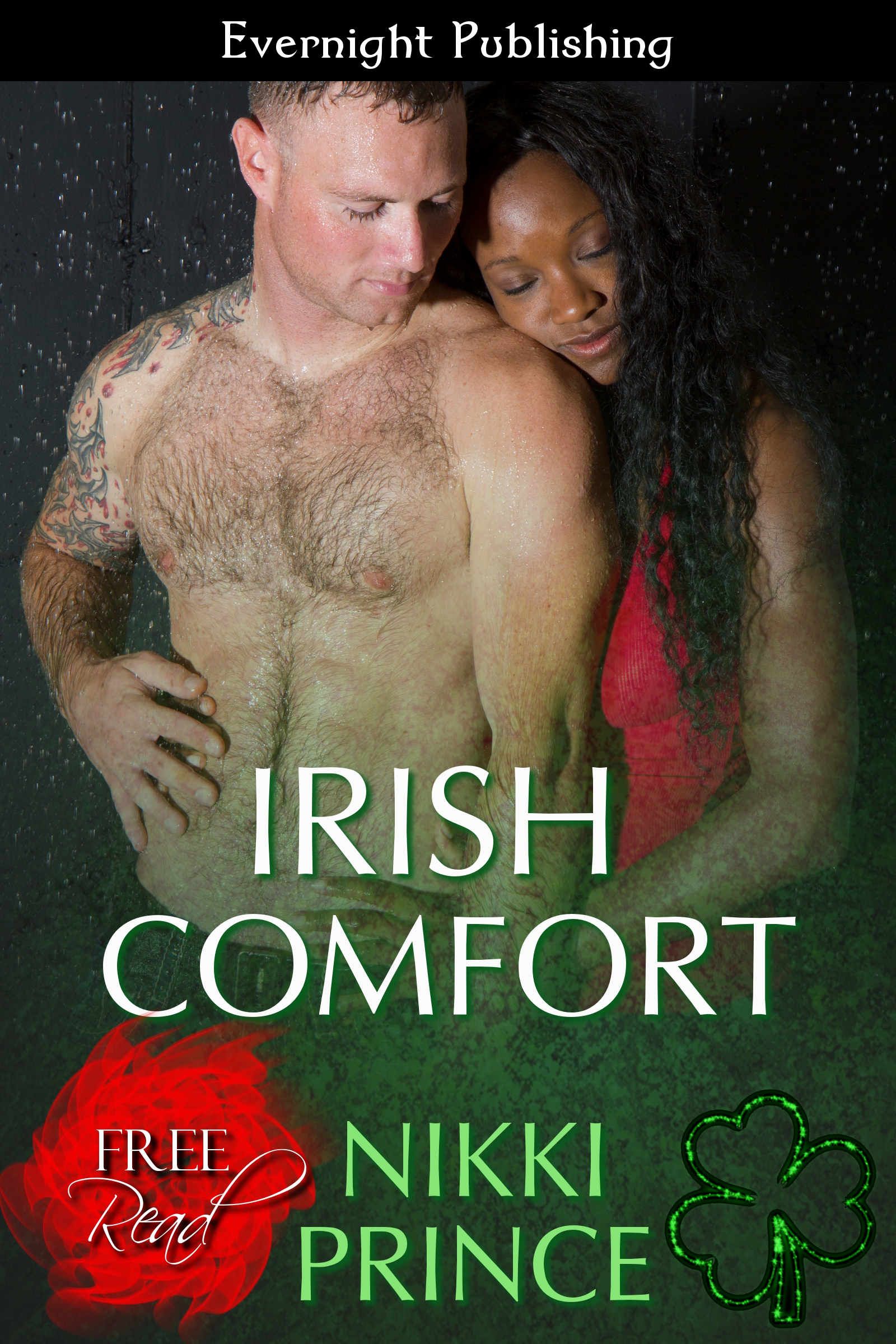 Irish Comfort
by Nikki Prince
Imani Parker has had it with just friendship with Skylar Magee. Saint Patrick's Day will either make them a couple or break them. She wants to show him that his place is with her and she is the only home he needs. She invites Skylar to dinner for Saint Patrick's Day and plans to show him that they can be lucky in love.
You can find this book on Smashwords and All Romance for free.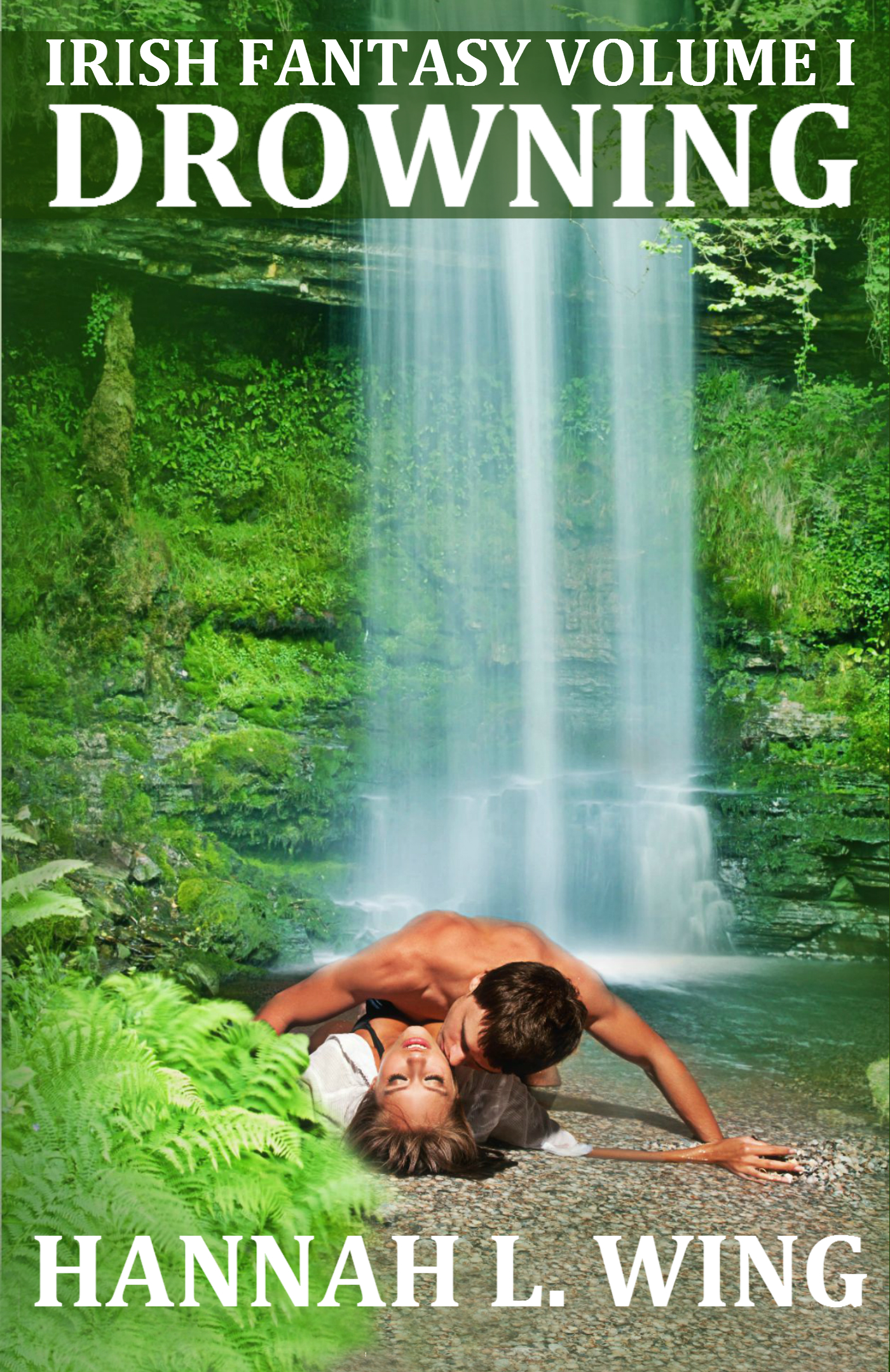 Irish Fantasy: Drowning
by Hannah L. Wing
Lilly is spellbound by an alluring stranger who seems to want nothing more than for her to take off her clothes and swim with him. This story is inspired by the ancient stories of selkies, kelpies, faeries and sídhe.
You can find this book at Smashwords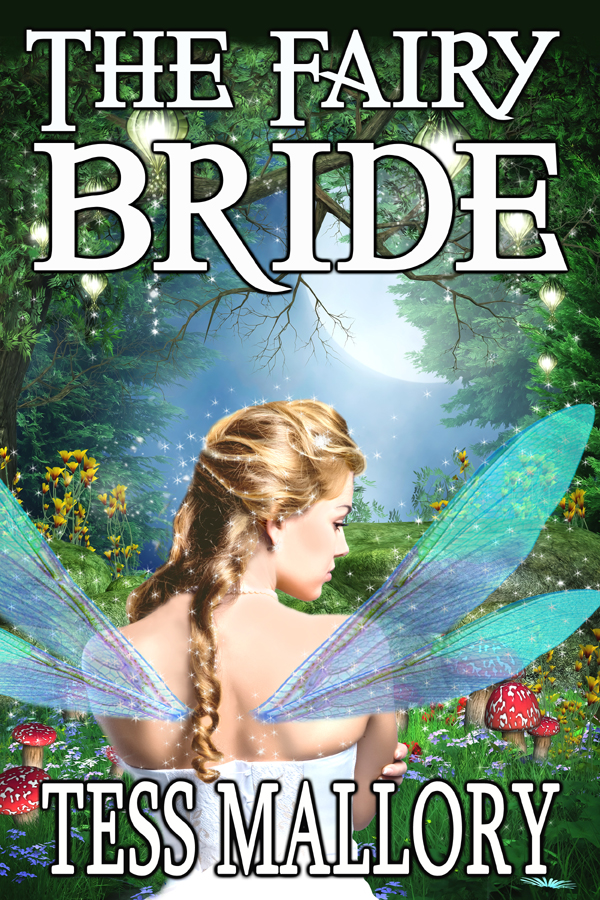 The Fairy Bride
By Tess Mallory
In THE FAIRY BRIDE, the King of Tir Na Nog, Connal O'Tain, must leave his world and find a mortal bride, or else his kingdom will be destroyed. He takes along some help—an invisible dragon who sits on his shoulder blowing smoke and attracting attention when Connal least expects—or needs it. But finding Erin MacKay, his beautiful bride-to-be, makes all the strange travails in the human world worthwhile. Now there's just one problem—convincing her to give up her life in the mortal world, marry him, and return to Tir Na Nog forever!
You can find this book at Smashwords. 
An Irish Lullaby
by Leta Noland Childers
Maeve was unprepared to tangle with Sean O'Flynn. After a devastating family tragedy, for which she blamed herself, Maeve hesitantly stepped back into the world of the living to take up the scattered pieces of her life that she'd allowed to fall by the wayside. Meeting this revered professor just didn't help matters. Sean, too, was attempting to reconstruct a live interrupted. Torn by the nightmares of this youth in Northern Ireland, he wants nothing more than to live in peace. But lightning strikes…bringing them together to confront each other, their pasts and the future.
You can find this book at All Romance.
Forever Irish
by Drea Riley & RaeLynn Blue
Tabitha has the hots for her sexy boss, Seamus Dooley.
There was something about him that she couldn't quite put her finger on…but her finger wasn't the body part she wanted to meld to him.
Seamus felt the same way about his sultry waitress and bar singer, Tabithia. However, he realized that as the heir to the Fae and Djinn kingdoms, he would place her life in danger if he acted on his feelings.
After Seamus is forced to rescue Tabitha from another otherworldly creature, they both realize they must be together, in an immortal circle of love.
You can find this book at All Romance.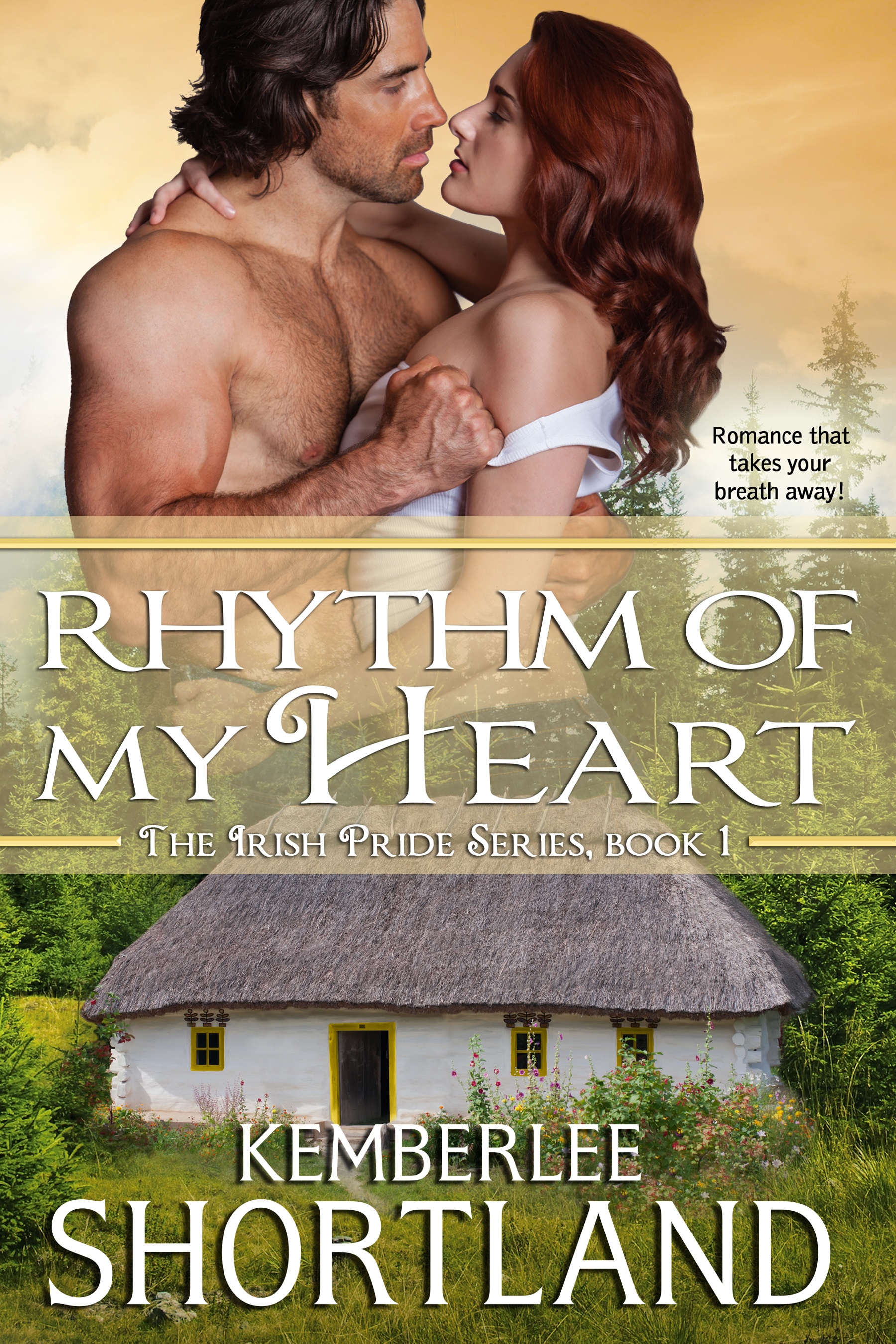 Rhythm of My Heart
by Kemberlee Shortland
Artist Representative, Eilis Kennedy, gave up a singing career so that other women could have a fair chance at having their music heard. Having suffered rejection from callous men in the industry, she thought she would get away from 'casting couch' mentality. But when she finds herself in the office of Fergus Manley, all bets are off. Disgusted by his continual come-ons and lewd invitations, Eilis is looking for 'the one' who will take her career to the next level, getting out from under Fergus's controlling thumb.
Aspiring blues guitarist, Kieran Vaughan, is looking for his big break. But after suffering near bankruptcy at the hands of an unscrupulous business partner, Kieran is left picking up the pieces. He's unsure if the debts will ever be paid or if he'll ever have a chance to do something with his music. At his whit's end, he's about ready to throw in the towel and find a full-time job with real hours.
When Eilis discovers Kieran playing in a seedy pub in Dublin's Northside, she knows he's the one rare talent she's been searching for. With her know-how and his talent, Eilis will finally get everything she's been waiting for. Neither of them count on the powerful attraction from first meeting. Eilis is so rocked by Keiran's forthright words that it sends her running. Kieran risks being arrested as he chases Eilis across Ireland.
Seeing what's happening between Eilis and Kieran, anger wells inside Fergus and he steps up his pursuit of Eilis. Refusing to let Kieran get in his way, Fergus vows to add Eilis's notch to his bedpost, whatever it takes.
Will Kieran be able to protect her?
You can find this book at Smashwords and All Romance.
Irish Kiss 
by Christa Paige
For six months, Gavin has kept a tenuous hold on his desire for Cassidy, knowing policy forbids them from taking it to the next, inevitable stage. With their case all wrapped up and ready to go to trial, he is eager to pursue a deeper connection with her. A Saint Patrick's Day party seems like the best place to explore their growing passion.
Not very successful in love, Cassidy is hoping to break the streak of bad luck in her relationships. She thinks Gavin could be her Mr. Right and sets out to intercept him at the pub. Instead, she finds herself in a tense situation.
Gavin intervenes and their passion flares wildly out of control. They barely make it to a private area before their desire ignites and their feelings are revealed. However, an unexpected predicament crops up. Cassidy is crestfallen at the possibility of losing what she found in Gavin's arms.
Now that Gavin has finally claimed his woman, he will let nothing get in his way again. Whether it is the constraints of their law enforcement jobs or the issues from her past, he vows to stay by her side and shower her with his affection for as long as she wants him.
Now all he must do is prove it to her.
You can find this book at All Romance.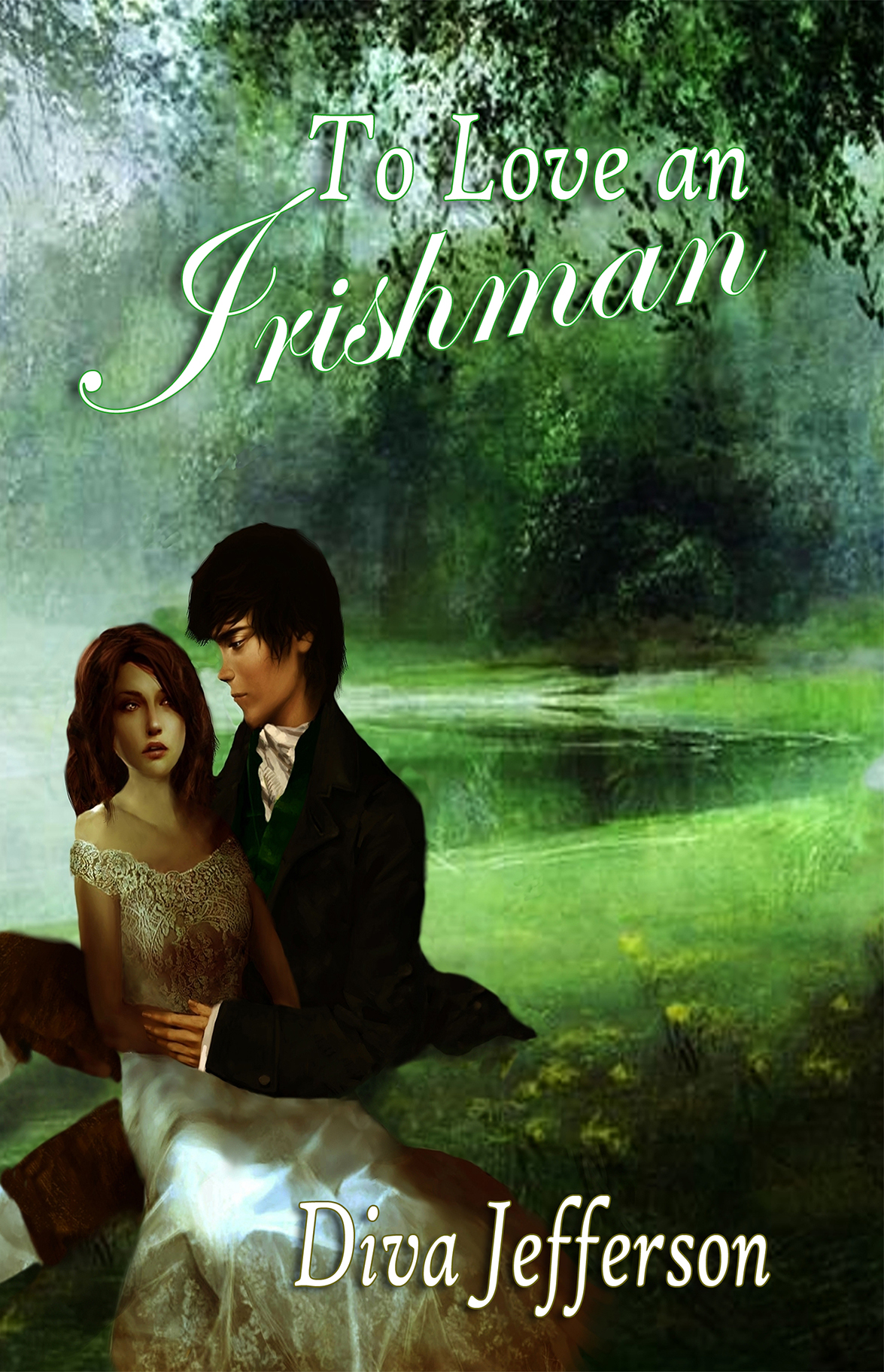 To Love an Irishman
by Diva Jefferson
She is left with an offer she cannot refuse…
Upon his death in 1823, English nobleman, Lord Peyton leaves his daughter Lady Aveline with two choices—stay single and inherit only a small farm in Ireland, where she might just be able to eke out a living, or get married and live in luxury, inheriting all his wealth and property. Fiercely independent, Aveline heads for Ireland only to run afoul of her father's farm manager, the devastatingly handsome Ciaran O''Devlin. Alone in a strange country, Aveline yearns for love and friendship, but Ciaran offers only criticism and disdain. Confused and angered by strange visions and her growing attraction to Ciaran, Aveline is determined to make the farm prosper—despite the insufferable Irishman.
He has a secret he cannot reveal…
Ciaran mistrusts Aveline's intentions and refuses to admit that a willful, English woman now owns the farm that should have been his. Although he insists Aveline should go back to England, he cannot deny their budding passion. Yet, he knows—even if she doesn't—that nothing will come of it. Not only can't a poor Irishman marry an English noblewoman, but when Aveline learns of his past, she'll want nothing more to do with him. Ciaran has always known that each decision carries a consequence, but it's only when he stands to lose Aveline that he realizes what a heavy price his past decisions may have.
You can find this book at Smashwords and All Romance.
To Tempt an Irish Rogue
By Kaitlin O'Riley 
She wanted a life of her own. . .
Paulette Hamilton loves working in her family's London bookshop. Strong-willed and sharp-witted, she hopes to one day open a second shop, and she won't let romantic follies get in her way. But the best laid plans have never met such a handsome Irish widower with a dubious history. . .
He wanted to leave his behind. . .
Declan Reeves came to London with his young daughter to escape his life in Ireland. Though he's vowed to never marry again, he quickly falls prey to the tempting blue eyes of fair-haired Paulette. But her family is suspicious of his past, and before he can make her his wife, he must travel to Ireland to vindicate his reputation. Torn between honor and desire, Declan and Paulette launch a perilous search for the truth. Whether it lies in the past or a present beyond their control, it's their only hope for a future together. . .
You can find this book at All Romance.