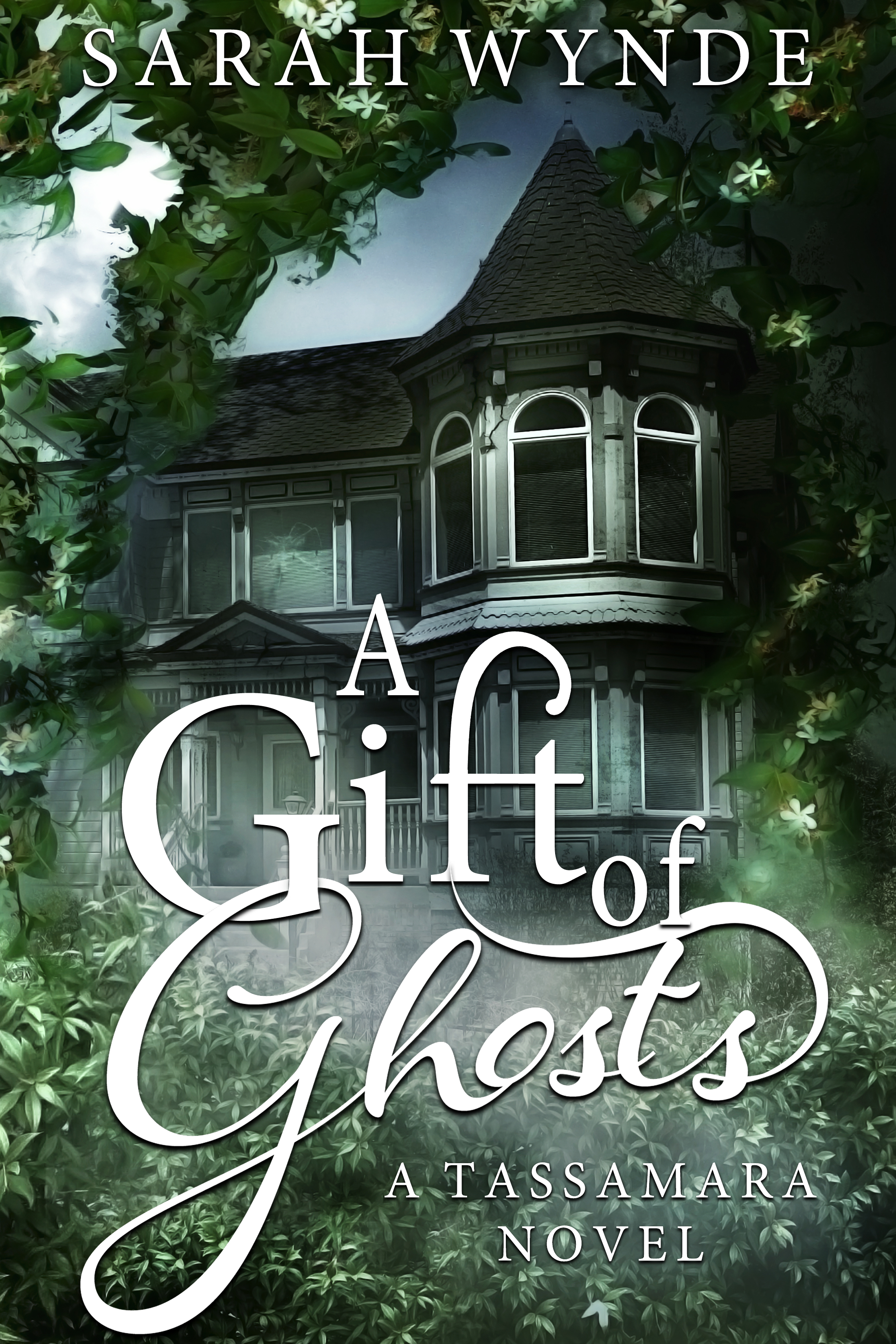 Genre: Contemporary, Paranormal
My rating: 4 out of 5 stars
Goodreads Rating: 4.01 out of 5 stars
Page Count: 190 pages
One little paragraph about spirit energy ruined Akira's career as an academic professor. Now she has two options: get a job at General Directions, a mysterious company in Florida that wants to interview her for some reason, or teach high school physics.
She'd rather work in Hell than teach high school physics.
Luckily, General Directions offers her a job that includes a salary increase and also the freedom to research whatever she wants as long as she signs a two-year contract.
What she doesn't know is they don't want her for her scientific research. They want her because she sees ghosts. Her boss, Zane, and the company's CEO (and Zane's dad), Max, want her to contact Zane's mother and nephew, who passed, but may still be in the ghost world.
Now Akira is living in a town full of psychics where she has a haunted car and a haunted house– luckily, only friendly spirits. Her boss, Zane, is more of a friend than a manager. Which is all right with her, because she can't help but be incredibly attracted to him.
But when Akira finds out that Zane's mother has turned into an evil spirit, tensions rise. How can she make Zane understand that she can't talk to his mother because the mother might kill Akira in the process?
This book was incredibly good. Way better than I was expecting, especially after I realized that Zane was going to be Akira's boss. Normally I don't like boss-employee romances because it feels icky. But Zane really didn't manage Akira at all, and was a boss in name only. Not only that, but Akira seduced Zane, which was a refreshing change of pace.
Zane and Akira were both incredibly sexy and complemented each other so well. I loved the two of them together and the way Zane desired to protect her while also respecting her ability to protect herself was amazing.
The entire town, which is an homage to Eureka, was adorable and pulled me right into the world. I also really liked all the ghosts Akira encountered. They were complex enough to feel like real people even though they were for the most part side characters.
The ghostlore was intriguing as well and I enjoyed watching the discoveries Akira made about the afterlife as the story unfolded. Despite being able to see ghosts her entire life, her knowledge about ghosts was limited because of her overprotective father who forbade her to talk to ghosts or think of them as anything other than leftover energy.
The climax was satisfying for the most part. However, for a few minutes, Zane doubted that Akira could see ghosts, which was really weird. For most of the book, he didn't doubt her ability at all, especially after testing her ability to see ghosts many times. But suddenly he doubts it? His reasoning for it didn't fly for me and it was pretty annoying. But once he shook off his out-of-character skepticism, I was enjoying the story again.
The only other problem I had in the book was towards the beginning where there were a few random formatting marks visible. Not enough to really mess with the story, but it was a little distracting nevertheless.
But overall, this was an awesome, slightly spooky romance that's perfect for October.
This book is free on Smashwords 
What's your favorite Halloeen read? Leave it in the comments below.